Choose your building type below.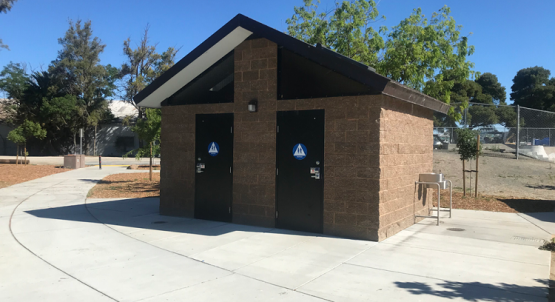 See the full product offering for plumbed, ADA restroom buildings. The models range from small, single-user bathrooms to large, multi-user restrooms with storage and mechanical rooms. Get the restroom building for your site here!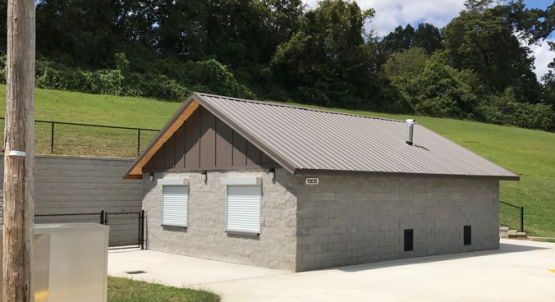 The concessions models are pre-engineered for any size park or use. Any of the concessions models can be used for food vending, ticket sale, or information windows. See which model will fit your needs.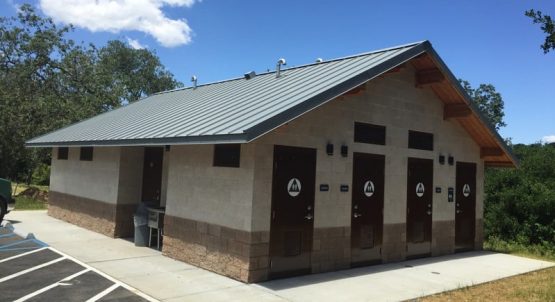 Campgrounds, retreat houses, and military installations can all benefit from providing showers with ADA bathrooms included. Our models take many shapes and sizes and can include storage or even exterior shower fixtures.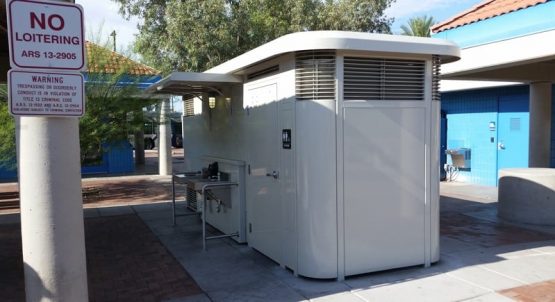 The Sidewalk Restroom provides the newest innovations for protecting and managing urban restrooms. This affordable unit offers many advantages to cities across the country for offering public facilities in urban areas.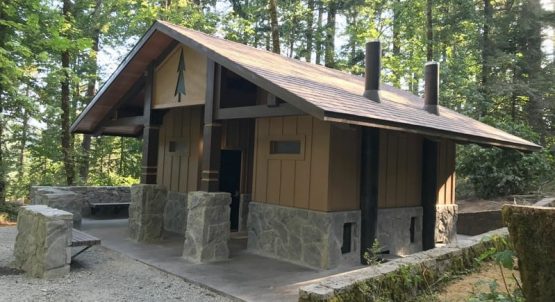 Romtec was founded building waterless toilets. These are durable and low-maintenance buildings that are ADA compliant. All waterless models include Romtec's patented Sweet Smelling Technology to keep your buildings comfortable.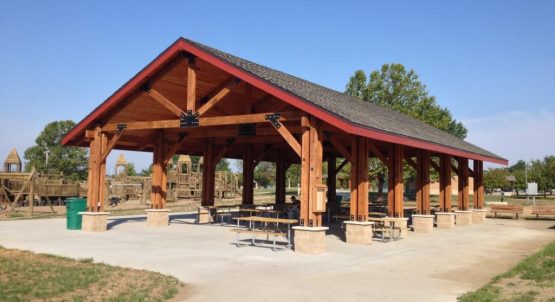 Romtec offers lumber pavilions in a variety of styles and sizes for your application. Browse through these pre-engineered plans to find the right size and feel for your project, or ask about getting a custom design!
Romtec offers log pavilions in a variety of sizes for when you are looking for a more rustic look to your outdoor setting. Manufactured by Romtec craftsman, you will be stunned by the quality of our log pavilion structures.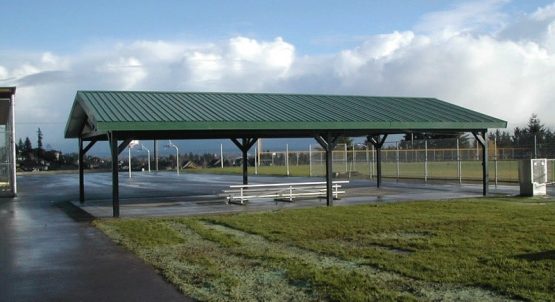 Perfect for harsher settings, Romtec manufactures each Steel Pavilion or Shelter according to your project's specific needs. Painted or powdercoated, discuss our steel pavilion options with a Romtec salesperson today!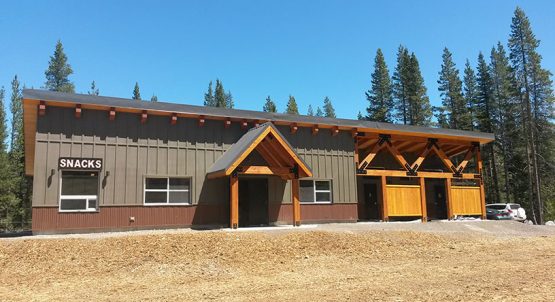 As designers and engineers, Romtec can provide the perfect layout for your multi-purpose building which meets all your application's needs. Whether it's an office space, showers, concessions, or more, Romtec will provide your preliminary layout and estimate at no cost.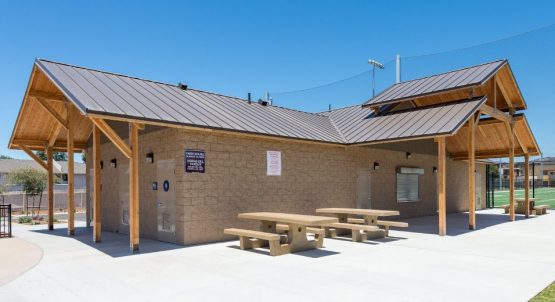 Each Sports Complex has its own set of building needs. Whether it is storage buildings, concessions, showers, or restrooms, Romtec can provide the full package of structures with design, supply, and installation!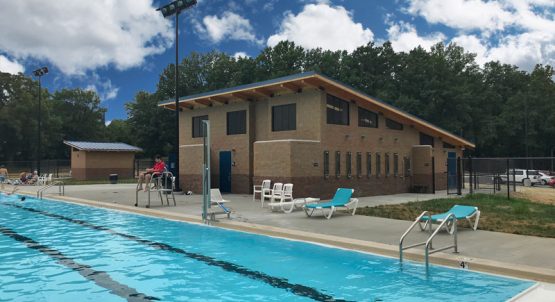 Pool & Aquatic Buildings from Romtec are perfect for community pools, splash pads, and any water features. Designed for their unique application, these buildings can accommodate pool pumps, ticket booths, concessions, restrooms, and showers.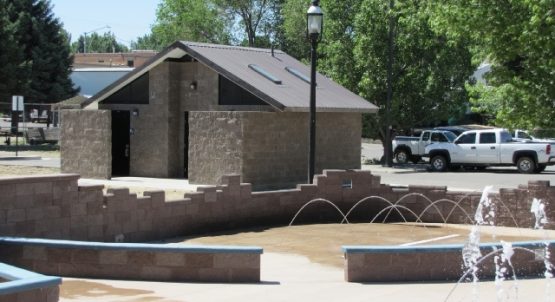 As splash pads grow in popularity across the country, Romtec has become the leading expert in splash pad building design. Romtec can design a structure specifically for your splash pad equipment, or design to fit your equipment into another building type.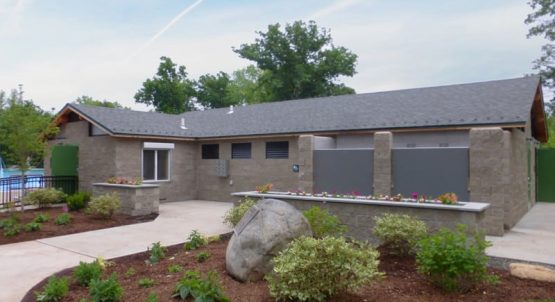 Community Buildings from Romtec are a great way to get expert design services for large public structures. For sports parks, pools, or community gardens, Romtec Community Buildings are a great option for meeting your specific goals.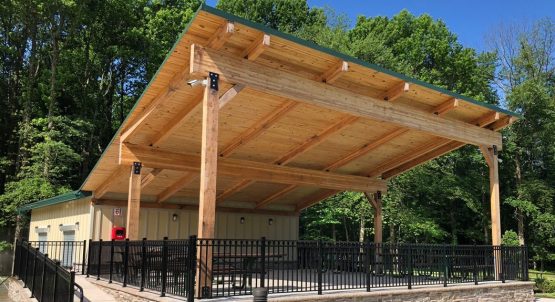 Amphitheaters provide entertainment venues and community showcases for all types of public events. Amphitheaters are also prominent features for parks and recreation sites, and these Romtec models can be designed to meet your needs.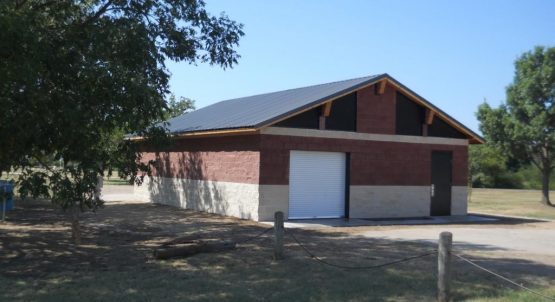 Large maintenance buildings from Romtec are designed to meet your needs for vehicle storage, heavy equipment, office space, and more! These are big durable buildings that will function great and look great too.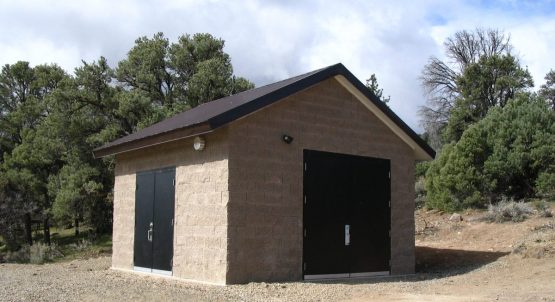 When storing equipment or system controls, security is an important consideration. View our concrete building models or think about sheet metal siding options. These pre-engineered buildings can range from small to large for your needs.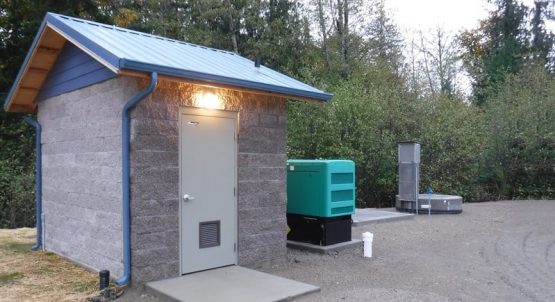 Working with Romtec's sister company, Romtec Utilities, we are the pump station building experts you need for your next project. Romtec can incorporate necessary elements for your building including roll-up doors, double-doors, and added space for storage.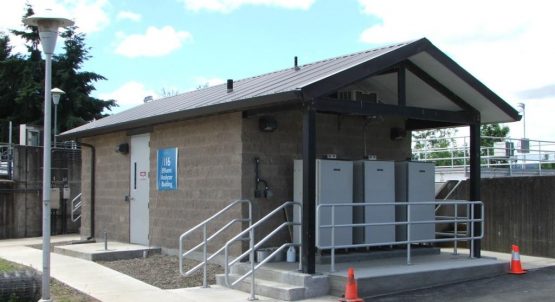 Protect your system's controls with a hardy, vandal-proof cmu block building by Romtec. At an array of sizes and configurations, check out our pre-engineered models or create a custom design at no additional cost.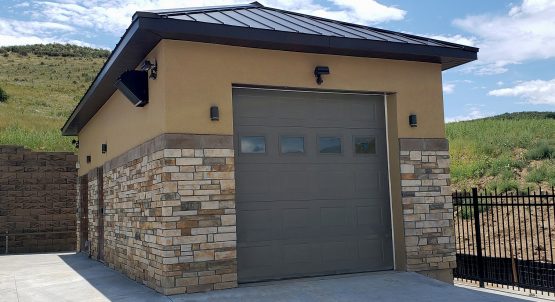 Place your next booster station project in a Romtec booster station building with options for hiding your structure among the nearby architecture. Known for our custom designs, your next booster station will blend in perfectly with it's surroundings and contain all of the elements you need.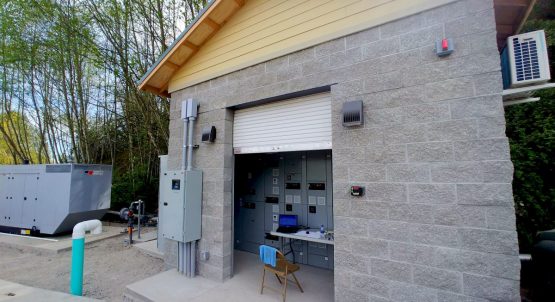 Ranging from small to large, Romtec buildings can be configured to meet your building's specific mechanical needs. Check out our pre-engineered models for your mechanical building structure.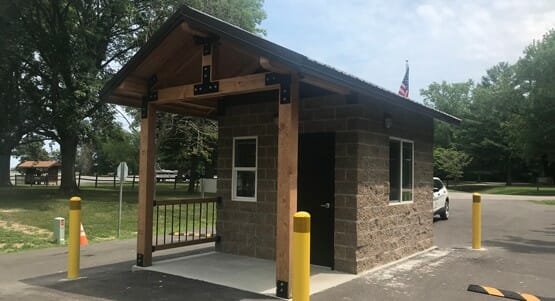 Gatehouses are often times the first structure a visitor sees at a recreation side, campground, RV park, and other locations. Get a great looking gatehouse or guardhouse from Romtec to meet all of your needs and to impress all of your visitors!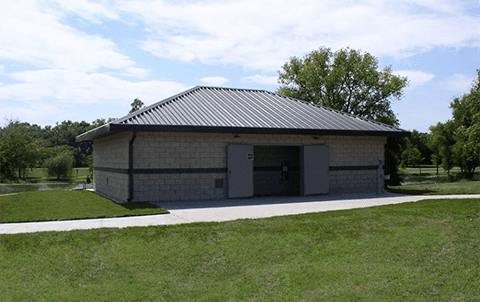 Storm shelters and safe rooms must be built durably and reliably to protect lives, and our models are designed to withstand the worst weather conditions across the country. Romtec storm shelters are designed to meet FEMA guidelines and industry standards.
Romtec designs and engineers restroom buildings to protect them from flooding conditions with both flow-through and flood-proof designs. Whatever the case for your project, Romtec can offer options to protect your building from water damage.