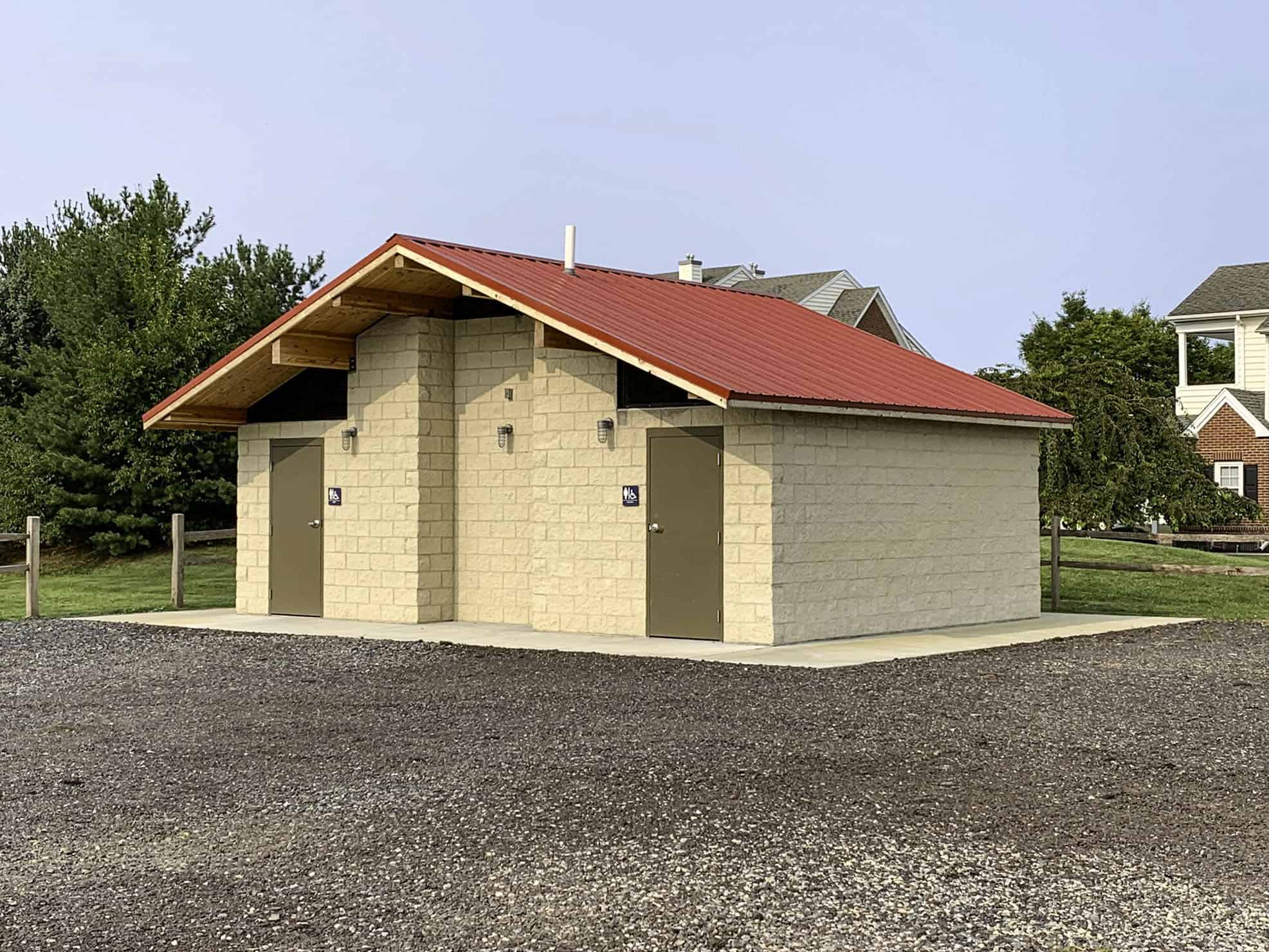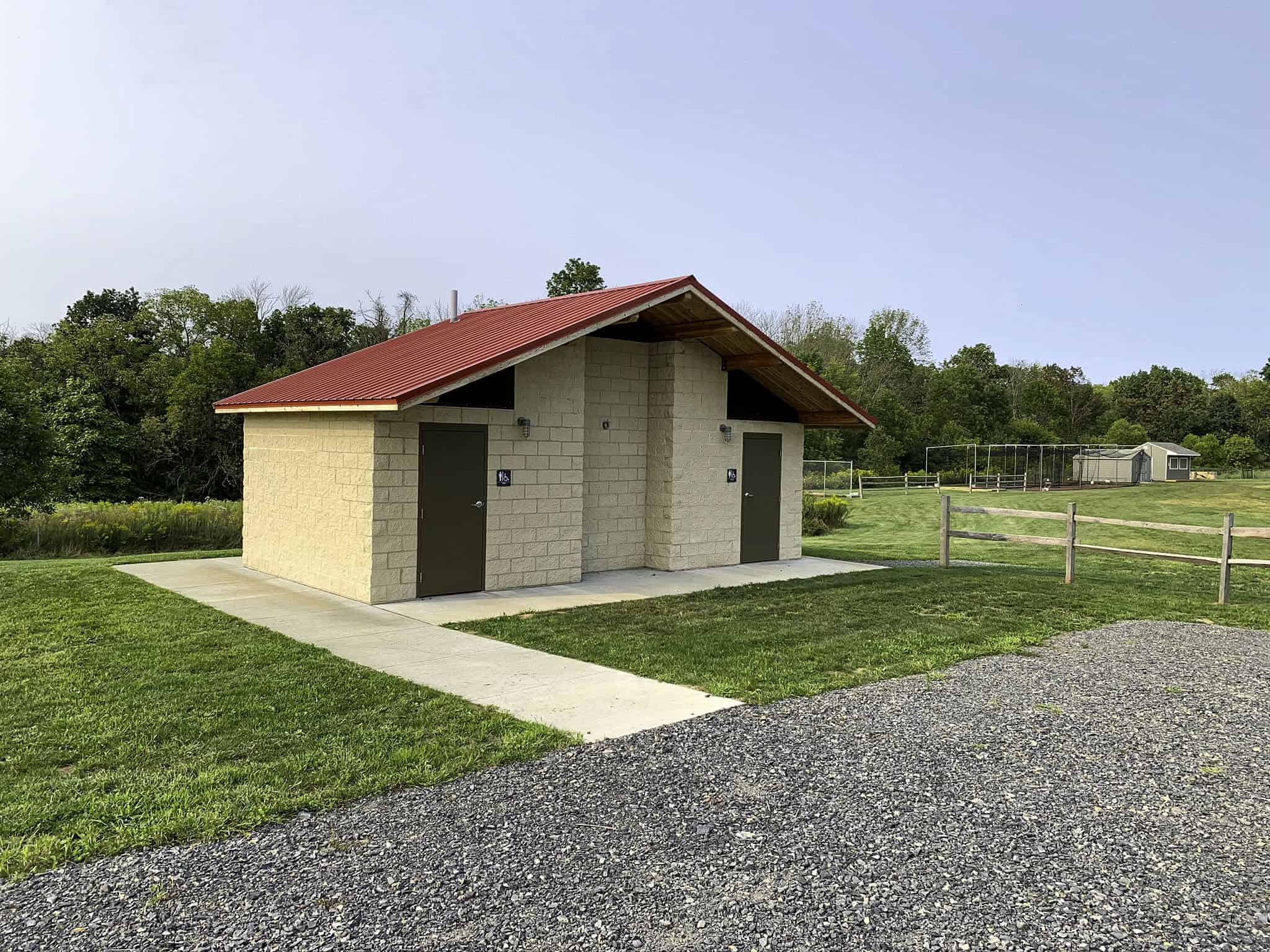 The Towamencin Township is a small town located in Mongomery County, Pennsylvania. In 2019, they contacted Romtec, Inc. to purchase restroom facilities for two of their parks: Green Lane Park and Grist Mill Park. Green Lane Park is a recreational park that features ballparks that are available for youth sports groups and public use. Grist Mill Park is less structured than Green Lane Park, with more natural aspects such as meadows, ponds, and wooded areas but also large open fields for activities such as soccer. Both parks are areas where residents of the township can relax and play in the fresh air.
Both buildings feature restrooms, male and female, separated by a mechanical room that allows for easy access to piping for maintenance and storage. The buildings are made from mortar joint, split face tan block with Rain Guard, a protective coating to mitigate the effects of weather and prevent vandalism of the exterior.
On the front and back of the building, gable vents with wire weave mesh allow for ventilation of both the restrooms and the mechanical room. The roofing is Fabral Metal Roofing in Bright Red, making these restrooms easily visible to visitors at the parks.
The interior of the restrooms features stainless steel fixtures, that are perfectly suited for high-use environments, separated by phenolic partitions to allow for privacy while using the facilities. The Dual Flush Flushometers on the toilets are an eco-friendly option that can be used in two ways: for liquid wastes the flusher is pushed up, for solid wastes the flusher is pushed down; the former utilizes a smaller amount of water, and the latter uses more to properly dispose of the solid wastes. By using a dual flush flushometer, water can be better conserved than with traditional single flush flushometers. The sinks are also stainless steel, and underneath are Lav-Guard pipe covers that can provide a cleaner look to the exposed pipes while also providing tamper resistance.
Thanks to the Towamencin Township and CKS Engineers, Romtec Inc. was able to provide restroom facilities for both parks, creating an environment that would meet all visitors needs and make a trip to the park more convenient. We look forward to future projects with the Towamencin Township.