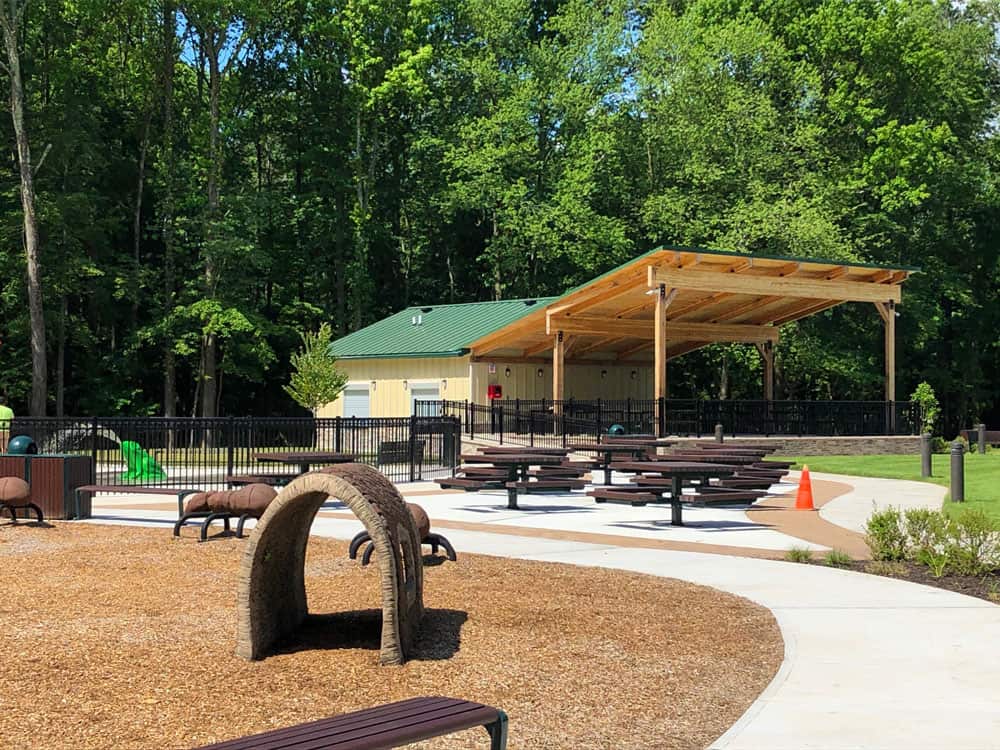 Romtec helps communities of all sizes on building projects across the country to meet all types of needs. Each project is special in its own way and occasionally, we work with organizations that complete successful projects that are extraordinary. Recently, the Township of Green Brook in New Jersey completed a large park improvement project that is also an extraordinary accomplishment for a small community. Its website bills Green Brook Township as "small enough to know you, large enough to get things done," and we couldn't agree more.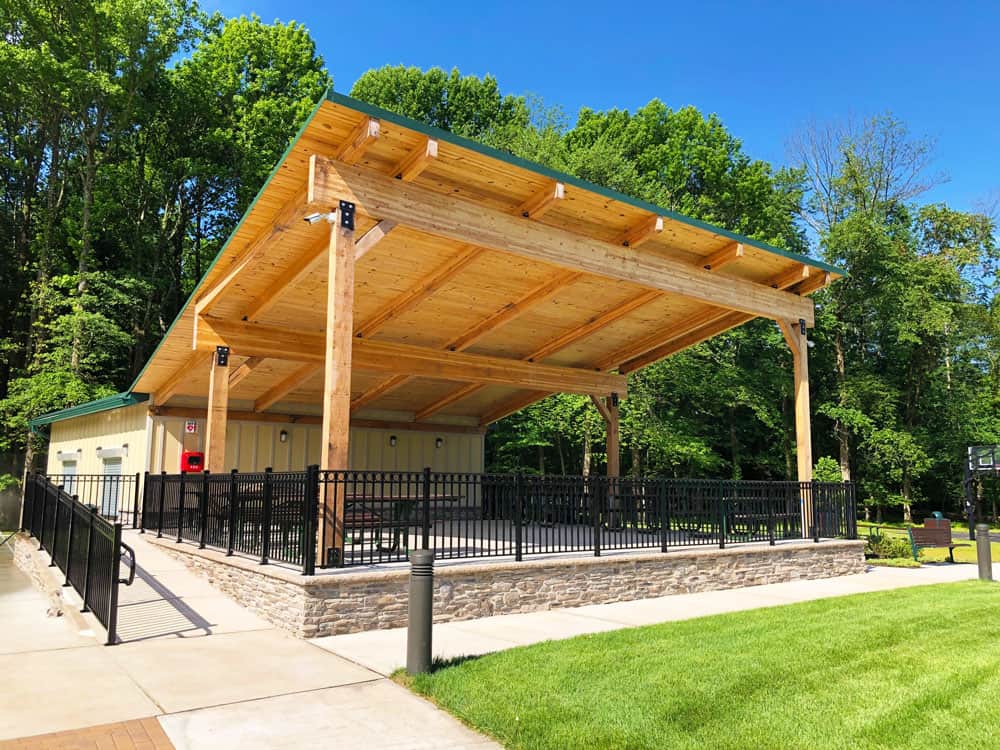 With 7,000 residents and 9 employees in Town Hall, Green Brook Township is a small community in Somerset County, in the heart of New Jersey. The Township had dreams of a new park on an 11-acre site that formerly hosted the Green Brook Swim Club. The new park planned on adding all-ages playgrounds, a splash pad "spray park", a new sand volleyball court, a pavilion, and a state-of-the-art fitness court. Additionally, the plan called to renovate existing basketball and handball courts.
This scale of project requires a lot of work, and achieving cohesion throughout the design needs clear planning and vision. For the Township, from the first idea of the project, to acquiring the property and fulfilling the construction, the project ultimately required 10 years to complete (with an 8 month construction period), but all those years of vision and work with limited size and resources, and with help from Somerset County, paid off in a big way. Today, Arthur Lewis Park fulfills the many goals set in its genesis and is an impressive success story for a community of any size and means.
For this project, Romtec provided the Township with a truly unique multi-purpose facility. The new park building combines a public restroom, a concession building, a pavilion, and an amphitheater in to a single structure. This is a great strategy for public agencies to get more for less! For us, there were unique engineering challenges to provide what the Township wanted, but our design team is always up to task to succeed with something new.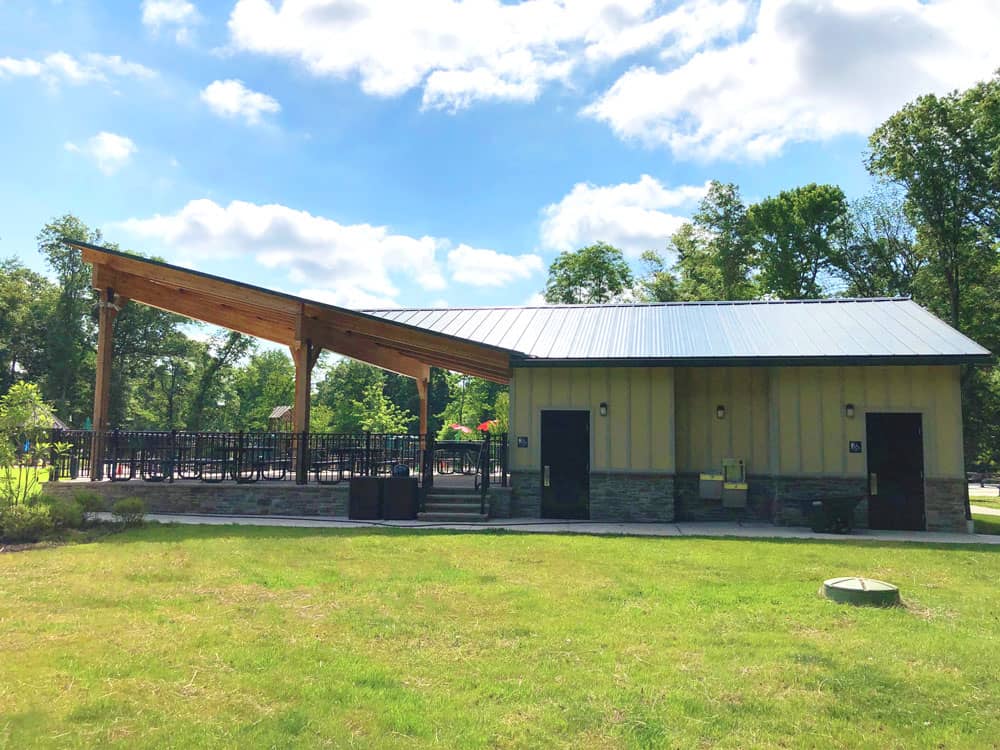 The multi-purpose building includes a large pavilion covering with a single slope to also function as an amphitheater. This roofline joins with the traditional gable end roof on the main restroom-concession structure. The covered dining area provides comfortable seating for patrons of the park concession, but the handrailing around the platform can be removed to open on the area to function as a community stage. This dual-purpose design is very smart and worth the extra design effort to turn into a functional, reliable building.
In addition to the building functionality, the final appearance is quite attractive and seamless. The main building structure includes stone wainscot siding that runs from the building around to the raised walls of the dining platform/stage. It is matched perfectly with the black metal hand railing. The rest of the siding includes traditional boards & battens that look great next to the large glulam support beams for the amphitheater roof.
Romtec works with hundreds of public agencies every year, and a project like this stands out with the great success of what was accomplished. For Green Brook Township, Arthur Lewis Park is a fantastic addition to the community that will be enjoyed for years to come with a wide-range of health and community oriented recreational options. At Romtec, we are proud and honored to help this community realize its decade long dream!