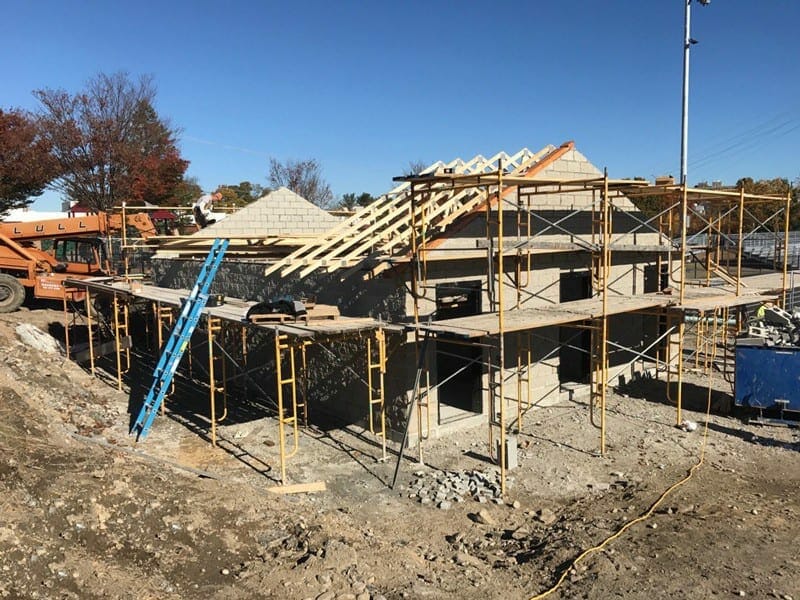 Romtec supplies park and recreation buildings for projects all over the nation. These structures are sometimes installed by local contractors but often installed by Romtec itself. Romtec prides itself on our ability to serve all of our customer's needs, and as such, Romtec has its own contractors and is available to offer not only the design and supply, but also the construction of buildings. These "turnkey" design-build structures by Romtec offer many benefits.
One of the greatest benefits to Romtec's Turnkey services is our contractor's familiarity with how Romtec buildings are constructed. Our contractors have installed many of our buildings, they have been able to streamline and speed up the construction of the buildings. As with many Romtec specialists, our construction crews offer expertise, experience, and problem-solving abilities to construct Romtec buildings with minimal interruptions.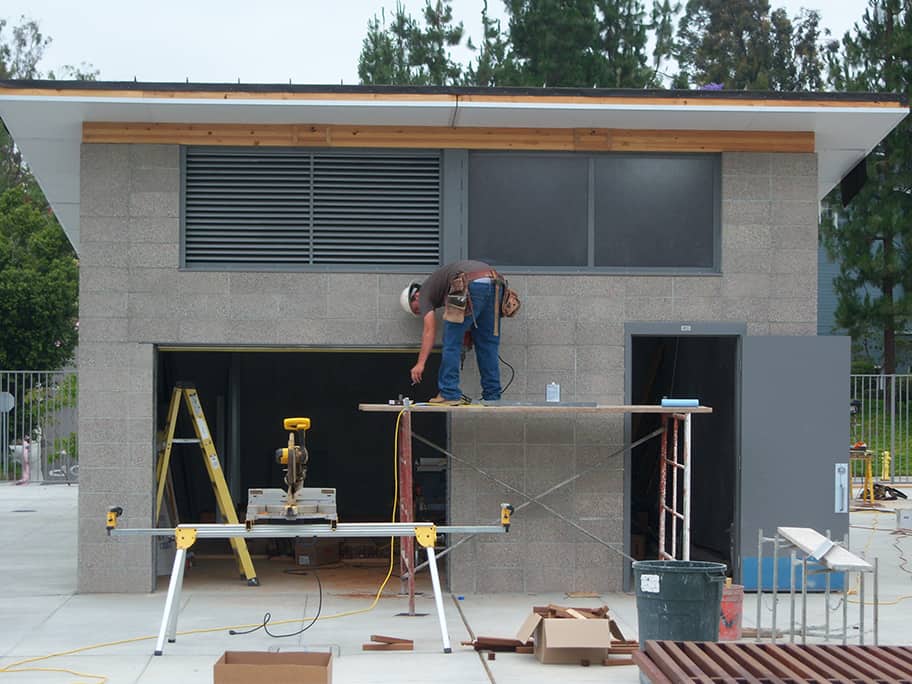 The design, supply, and installation approach offers the benefit of fewer agencies to manage on a project and fewer contracts with vendors. The communication is much more efficient and faster between the crew on site and our headquarters in Oregon. If there are any problems (such as a damaged part), a Turnkey solution allows Romtec to quickly handle the situation and get the project right back on track. Having fewer agencies involved also lowers the chances of miscommunication and confusion, making the entire process easier and less stressful for everyone involved.
Utilizing the Romtec contractor also saves our customer both time and money. With other contractors, additional purchase orders and contracts will be necessary, and may increase the overall cost for the customer. Romtec turnkey services eliminate the additional contracts, potentially saving money and time as the customer does not need to locate and hire a contractor to install their building. "Turnkey" services reduce the number of contracts needed, and the number of agencies hired.
In addition to the Romtec construction crew, Romtec also has a Construction Manager at our facility. Our Construction Manager tracks the process of the project, stays in close communication with the construction crews, and manages any additional purchases that may need to be made for the project. The Romtec Construction Manager relays information from our subcontractor to the customer in a comprehensive manner, and ensures that everything moves as smoothly as possible on the project.
On a turnkey project, Romtec acts as the architect, engineer, and contractor, which gives our on-site experts and our customer greater control over the outcome of the building. "Turnkey" services are offered on both standard buildings and custom buildings, giving our customers the best building and construction for each project.
Romtec can provide design-build/ "turnkey" services virtually anywhere in the nation, not just in our home state. Romtec Turnkey services are especially competitive in Washington, California, Nevada, and Arizona. In addition, turnkey services may be available for purchase on government contracts at both the state and federal level, making these services even more cost effective and convenient for our customers. Romtec holds numerous government contracts including the Purchasing Cooperative of America, Buyboard Cooperative Purchasing, California Multiple Award Schedules (CMAS), and more.
Design-build services are an easy and efficient way to get the buildings that you need, and Romtec is proud to offer this option to our customers. The numerous benefits are valuable additions to a project and whether it be a restroom, a pavilion, or more, design-build/turnkey services could be perfect for your project.