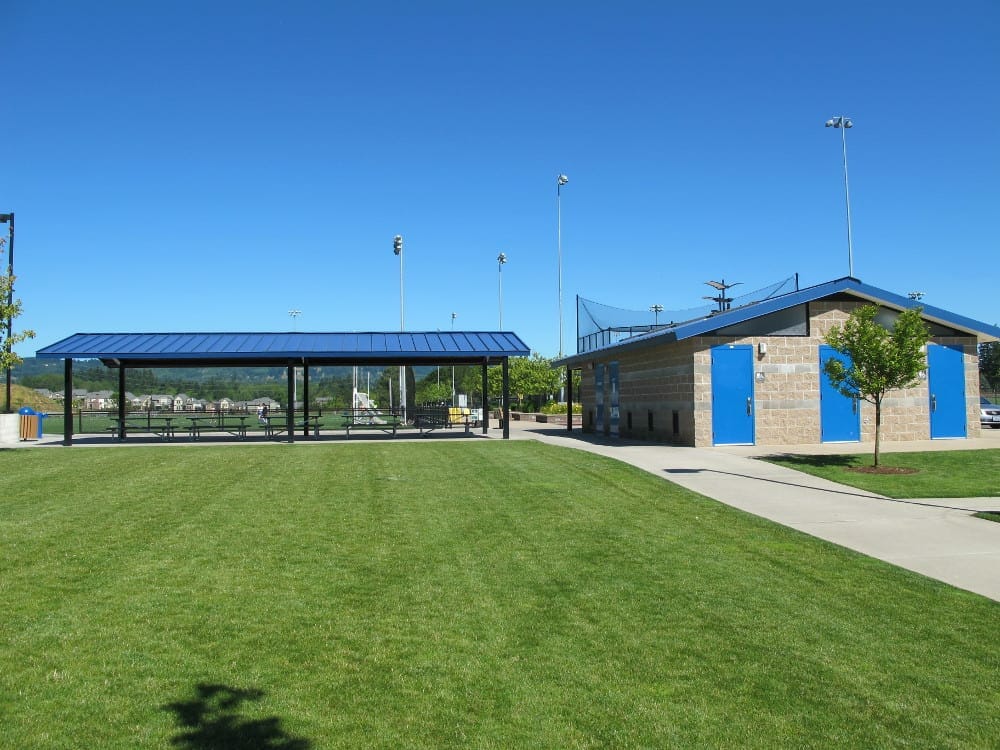 Romtec provides structures nationwide for a variety of customers, including schools, park districts, municipalities, the National Forest Service, and more. Our structures have been constructed in cities, on the coasts, and in the mountains between. Public infrastructure is an important facet of our society, and are important structures in each of our communities.
Providing public buildings encourages people to get outdoors by providing accessible amenities even away from home. The importance of restroom and other public facilities is often overlooked, but Romtec is always thinking about what our customers need and will need, and how we can get them the perfect structure for their project and budget.
To make purchasing easier, Romtec has a variety of purchasing contracts that approved entities can purchase through directly. The BuyBoard Cooperative Purchasing Contract is just one of the numerous contracts that Romtec is an approved vendor for.
The BuyBoard contract was created to streamline the buying process for schools, municipalities, and other public entities, who often must purchase from an approved vendors list. The vendors on the approved list are required to have gone through a competitive procurement process, and offer competitive prices.  But for purchasers, the BuyBoard Cooperative is open to "all types of local government agencies in all states and membership is free", according to the BuyBoard website.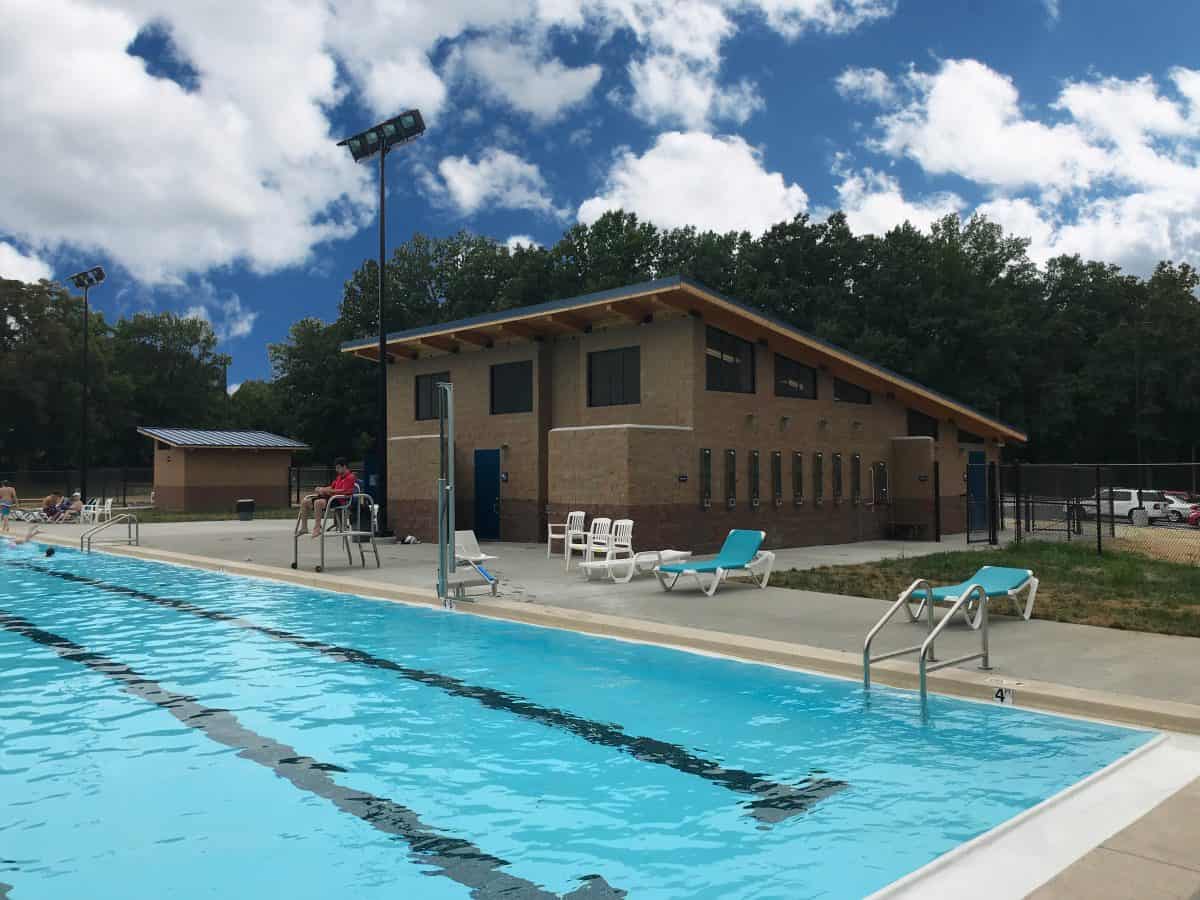 All types of Romtec structures can be purchased through the BuyBoard contract, including traditional restrooms, restroom/shower buildings, pavilions, and more. The projects below were all purchased through the BuyBoard contract, and show the variety of buildings that can be supplied (and constructed) by Romtec.
The Gorman Park Bathhouse Project is a custom multi-purpose building purchased by the City of Kansas City in Missouri. Robert Lawler, with the Parks and Recreation Department, reached out to Romtec after finding us through BuyBoard, and we were able to supply the building he needed for the Anita Gorman Park Pool.
Romtec supplied a facility with a lifeguard room, a concession/ticket booth, Men's and Women's restrooms, outdoor showers, two private indoor showers/restrooms, and a mechanical/storage room. The building was constructed with a single slope design out of CMU Block, in both split-face tan and smooth gray block finish.
Vastly different to the Gormon Park Bathhouse, the Tigard St. Heritage Trail project consisted of a small Sidewalk Restroom in Oregon, and was also purchased via the BuyBoard contract. In this project, the City of Tigard purchased their restroom to supplement a larger project to construct walking trails in the city to connect residents with the outdoors.  The trail also functions as a museum, and highlights the history of the area.
Romtec's Sidewalk Restroom consists of two ADA compliant restrooms separated by a small mechanical space. The restrooms are housed in a pre-fabricated, stainless steel shelter with ventilation around the top of the structure. Romtec Sidewalk Restrooms are perfect for providing facilities in high traffic areas that would not be able to accommodate a larger building, and the restroom provided for the City of Tigard ensures that guests can enjoy the outdoors while still having access to familiar amenities.
Both of the above projects were constructed or installed by independently hired contractors, but Romtec can also offer our "turnkey" services through the BuyBoard contract. Turnkey projects are constructed onsite by Romtec's own construction crew, and allow our customer to have peace of mind about their building completion.
The Commons Heritage Park in Cathedral City, California is one project purchased through BuyBoard with turnkey services. The City of Cathedral City was in need of facilities to serve a community amphitheater and new park, and Romtec was able to meet their budget while also supplying construction services. In this project, Romtec supplied and constructed a single slope structure with two unisex, ADA compliant restrooms, a mechanical room, and a concession room with a roll-up window. The design on this building also utilizes both split face and smooth face block for an attractive variety in texture.
As a turnkey project, Romtec's construction crew traveled to the site to construct the building. Romtec's construction crew has installed Romtec structures nationwide, and is incredibly familiar with our buildings, the supplied components, and communicating with Romtec's home base on a project. This ease of communication and familiarity makes our construction crew incredibly efficient at solving any problem that might arise onsite and completing the installation of the building in a timely manner.
Purchasing through contracts can have many benefits for our customers, including saving time, money, and experiencing less hassle. In addition, standard and custom buildings can be purchased via contracts, ensuring that our customers get the structure that suits their needs.
Public infrastructure is an important facet of a community, and Romtec has numerous purchasing contracts so that public agencies nationwide can get the buildings they need. For information on additional contracts available in your state, please visit our contracts page here.