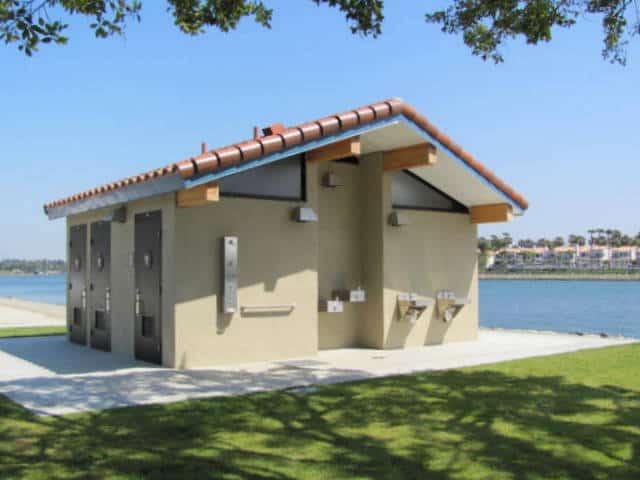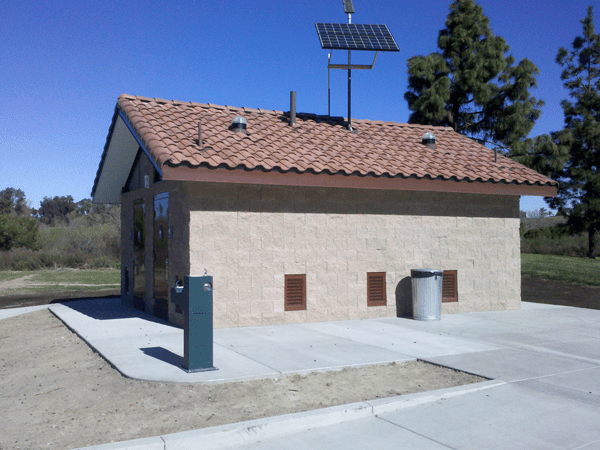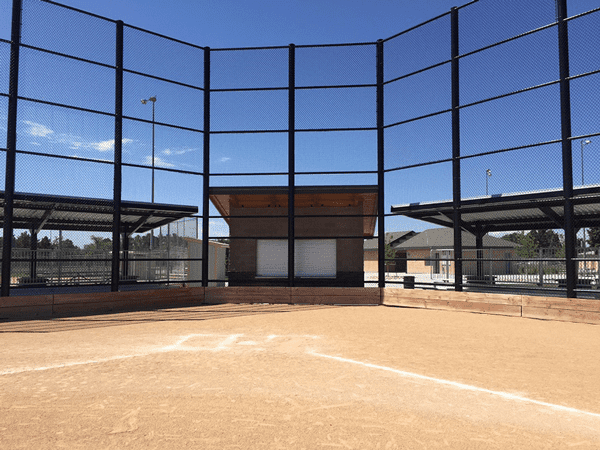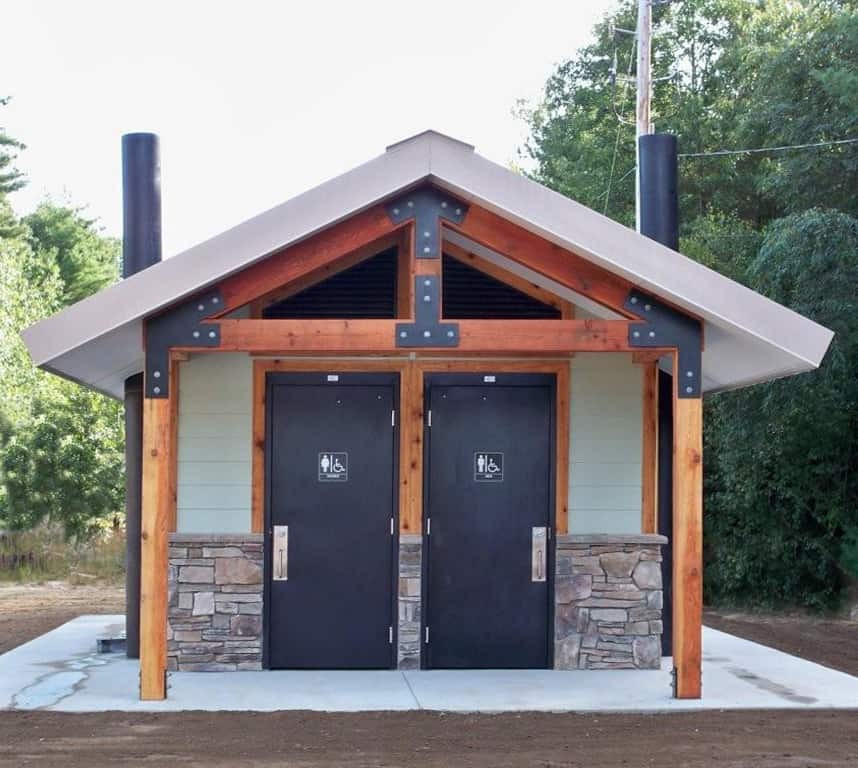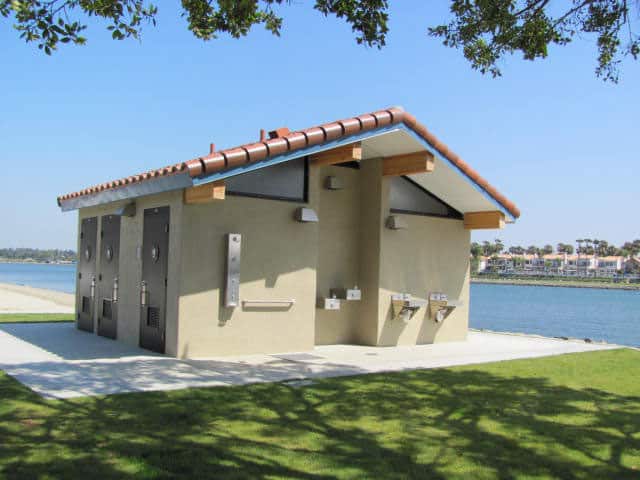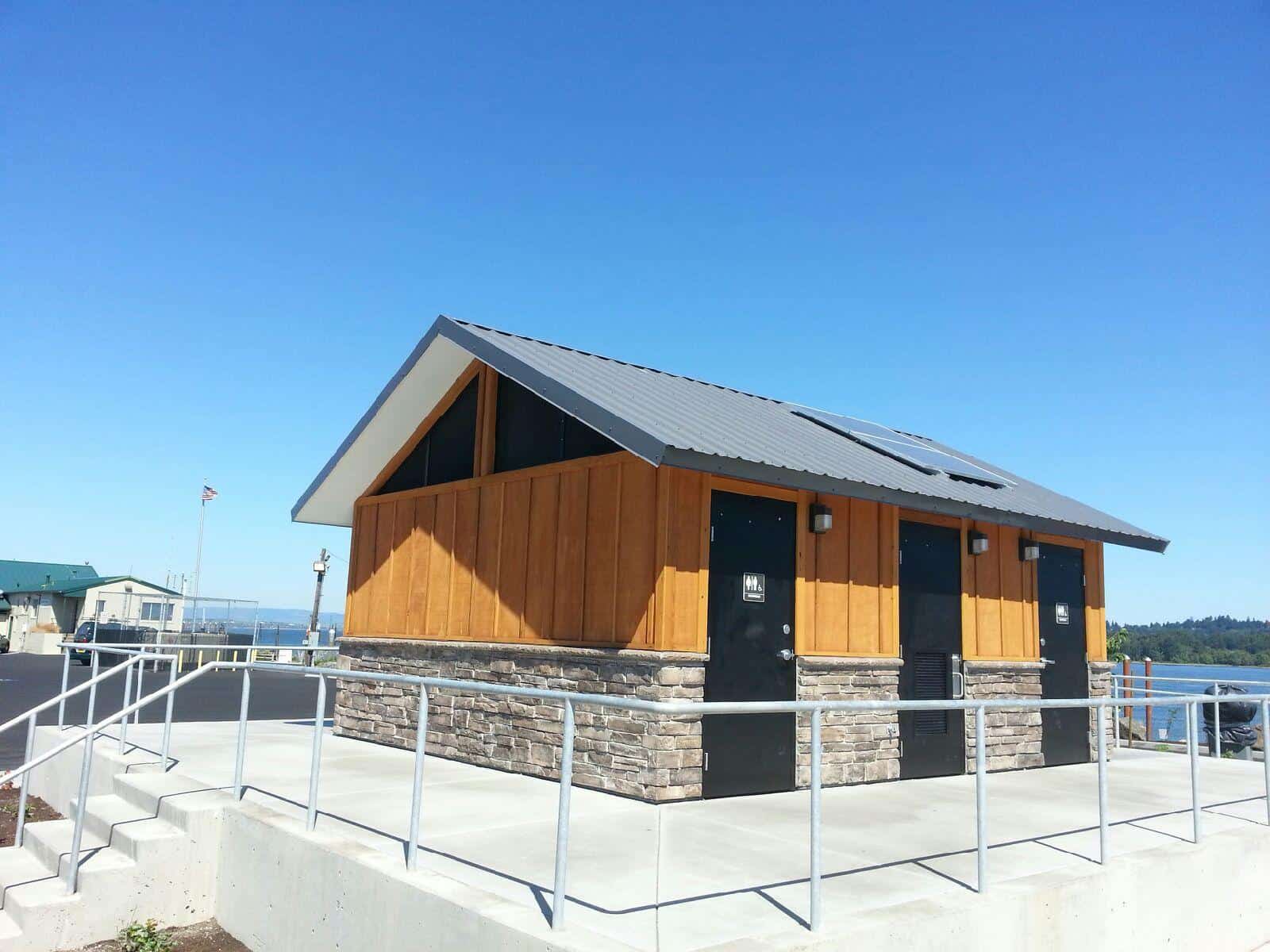 Building Hardware samples
Creates a barrier of air for insulation and keeps out dust, bugs, fumes, and outside air.
Fabricated and powder coated steel bracket for connecting gable-end rafters and post.
This building entryway features a powder coated security door.
This insulation can be installed on CMU walls for improved r-values.
Double man doors offer larger entryways, allowing easy access for larger items.
Cross shaped bracket for connecting vertical struts to posts and horizontal beams.
A bubble style skylight unit with frosted window for added privacy.
Glued and laminated lumber beams used for affordable and stylish wood features.
Control buildings with equipment can require heavy-duty HVAC systems.
Interior of steel concession window with powered roll-up mechanism.
Kickproof wall vent that ventilates the interior of the restroom through a CMU wall.
Rectangular door window with pebbled polycarbonate (Lexan) or privacy glass.
Pebbled polycarbonate (Lexan) windows installed in building gabled for natural light.
This steel truss bracket connects posts with the beam, struts, and king post.
Roof structures of buildings, pavilions, and other structure can be tiered.
A flat panel skylight with clear glass that provide natural light and open views.
Four part window with sliding doors for concessions, fee collection, or information.
Solar powered exhaust fans on watereless restroom vault vent pipes.
Durable locked stainless steel concession window with manual operation.
Durable door hardware for any application, whether storm-rated or custom painted.
Tankless water heaters are more energy efficient and save space in utility rooms.
SIPs are Structural Insulated Panels that offer a wide variety of building benefits.
Set of large water heaters for public restrooms, shower showers, and much more.
Roll-up concession windows can be painted to match the style of your facility.
Request a Quote
Fill out our short and easy form and receive quote on any building.