Interior Accessories samples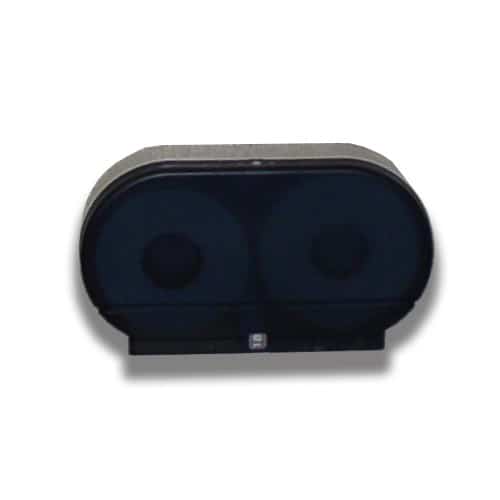 Toilet paper dispenser that can hold two rolls in a protected case.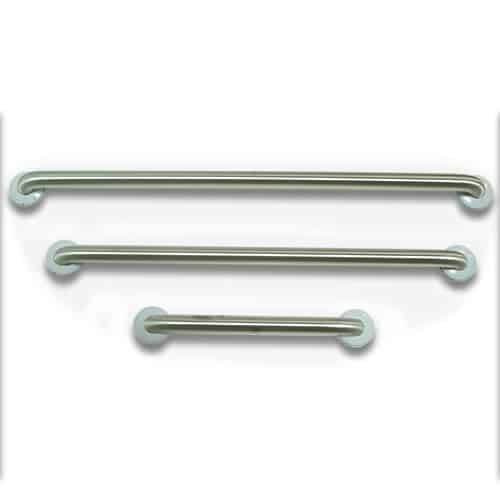 Three ADA grab bar sizes for restrooms, showers, and other applications.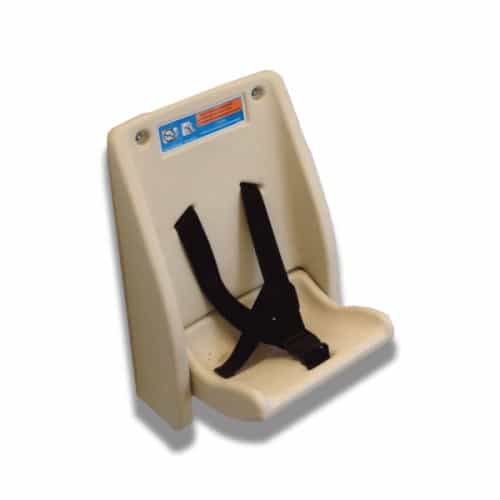 Child seat for restroom interior that folds out from wall and has straps.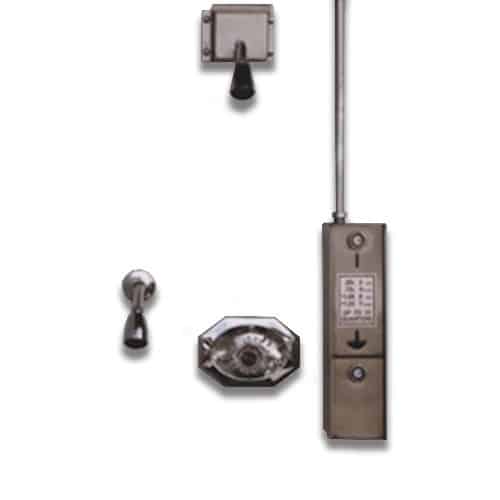 Wall-mounted shower fixtures can be standard or coin operated.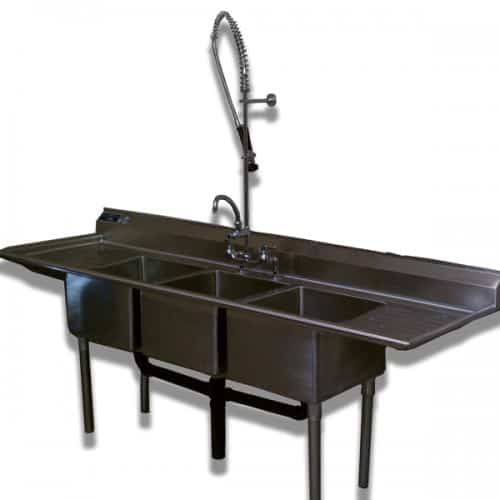 Stainless steel washing sinks can come in many sizes like this 3-basin unit.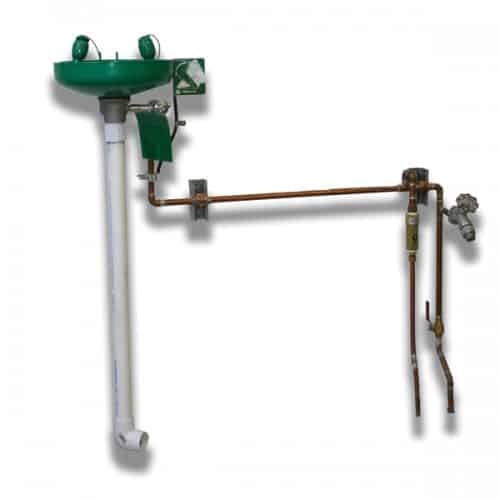 Eyewash stations can be included on buildings with hazardous potential.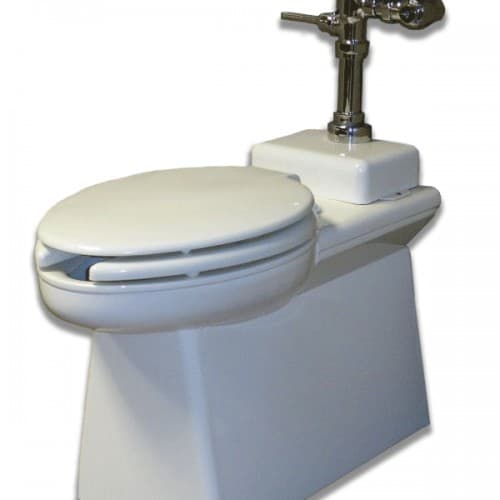 A floor-mounted porcelain toilet is an affordable restroom option.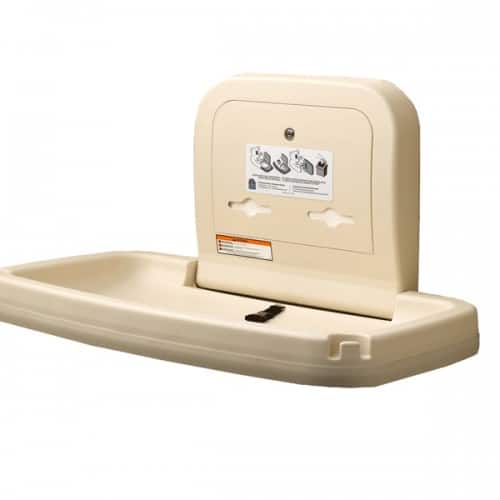 Changing stations can be supplied in any public restroom building.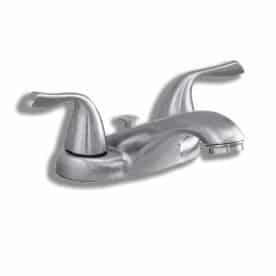 Stainless steel faucets are durable and easy to maintain fixtures.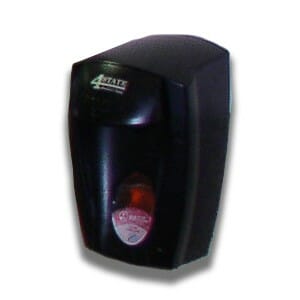 A plastic soap dispenser is a low-cost option for any building with sinks.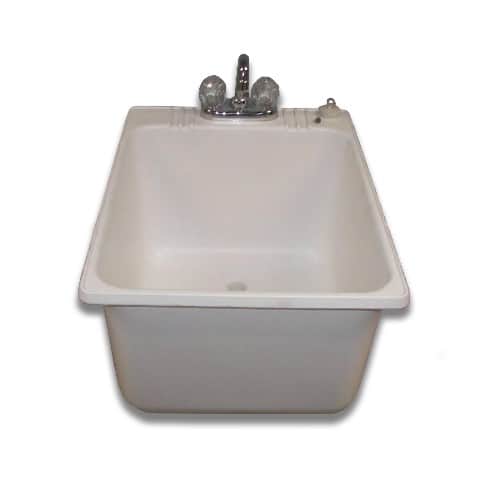 Utility sinks are great for maintenance personnel and other applications.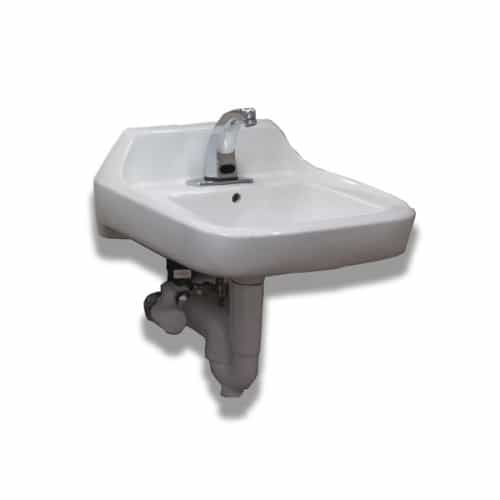 Porcelain sinks are affordable hardware options for most buildings.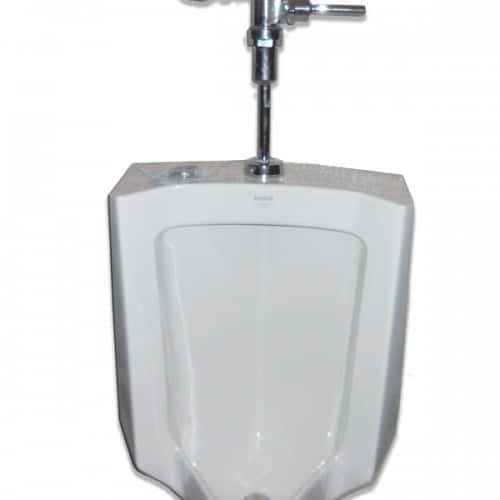 Wall-mounted porcelain urinals are a low-cost addition to a men's room.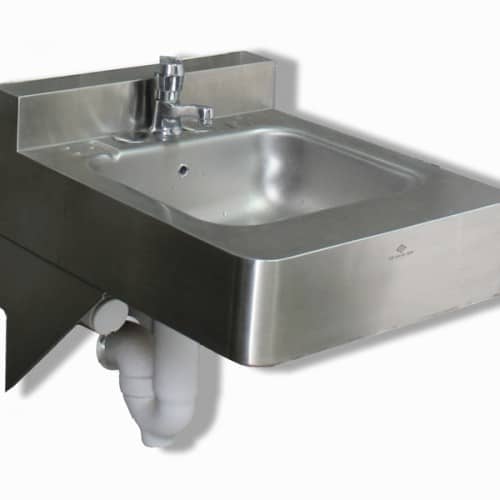 Stainless steel sinks add more durability to your building's sink hardware.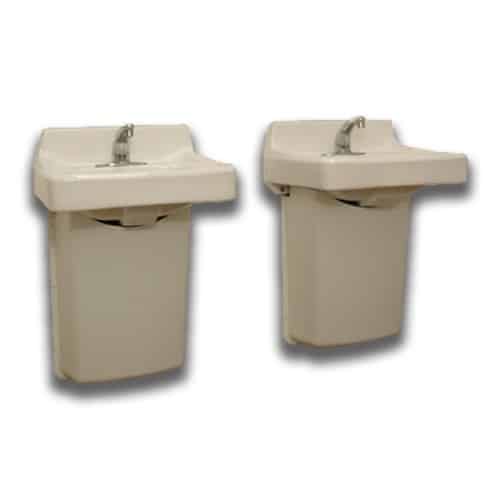 LAV guards are available in many styles and are typically required by ADA.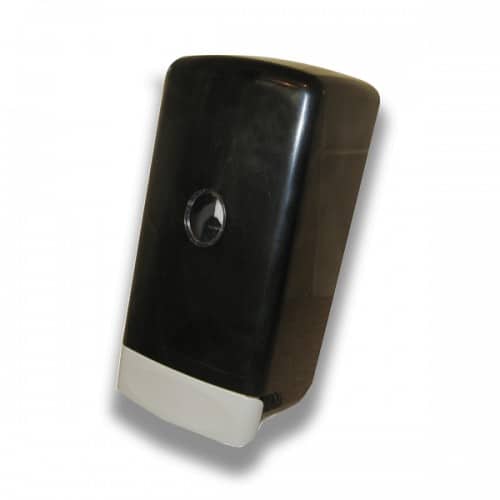 Hand sanitizer dispenser are great for vault toilets without plumbing.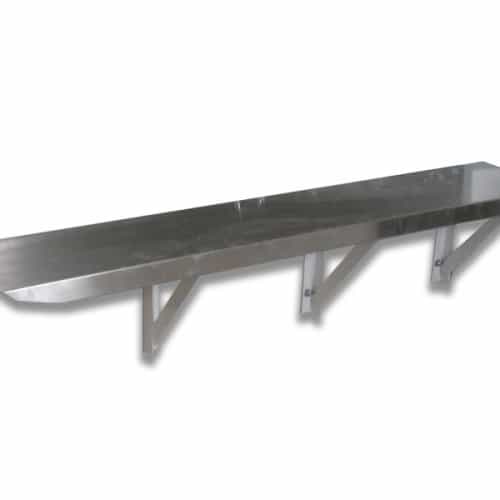 Stainless steel counters help facilitate transactions at the window.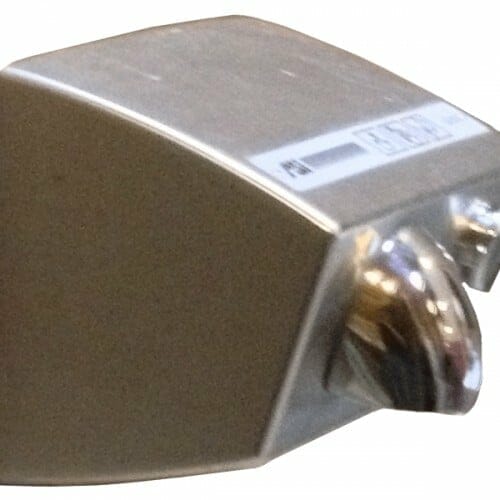 Hand Dryers are available in many styles like this stainless steel model.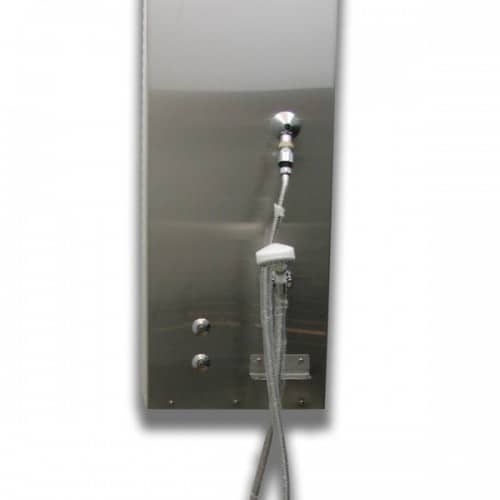 This shower fixture features a hose for easier showering.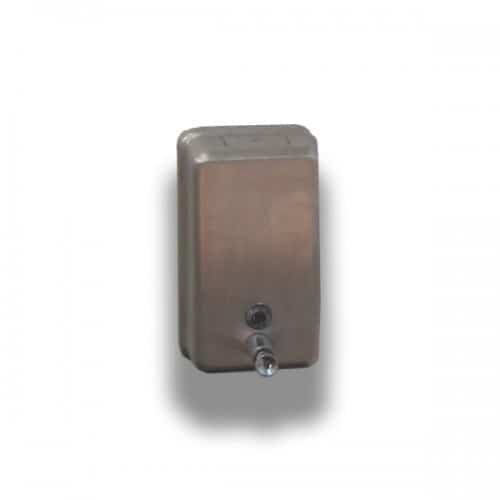 This stainless steel soap dispenser provides added durability and style.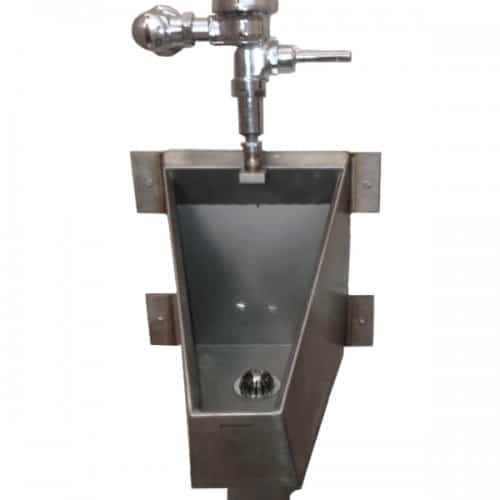 One style of a wall-mounted stainless steel urinal with lever flush valve.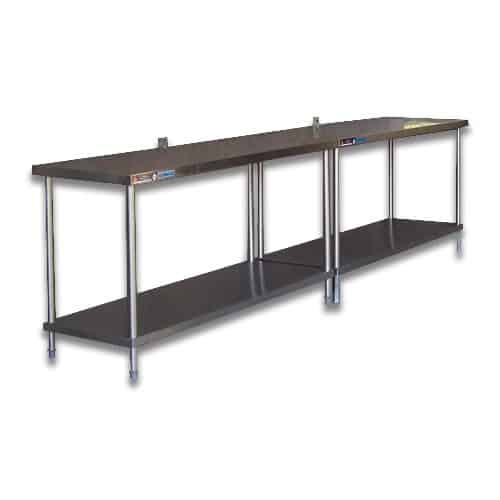 Concession counter can be used for prep, equipment, and storage purposes.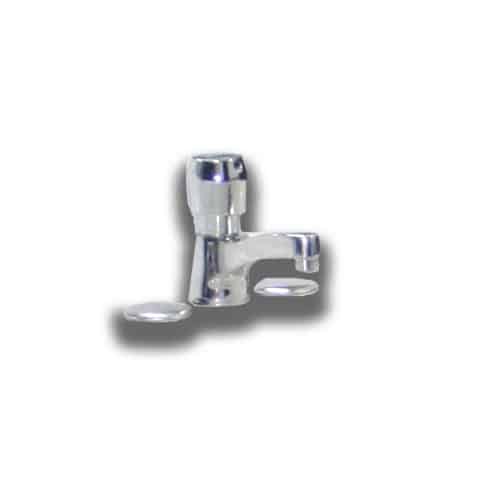 Timer faucets help conserve water by preventing continuous running water.
Waterless restroom toilet riser for affordable vault toilet units.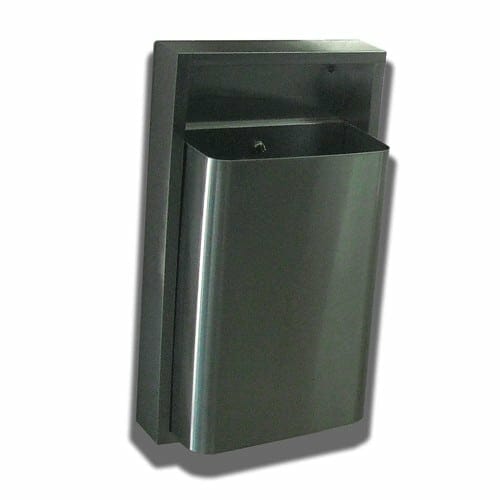 Stainless steel trash recepticle that is typically mounted to the wall.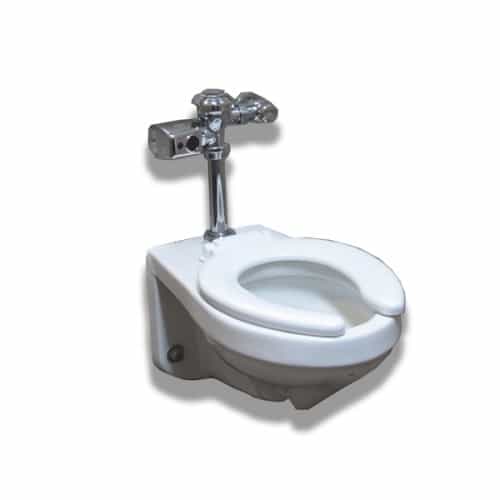 Wall-mounted porcelain toilet with motion sense flush valve.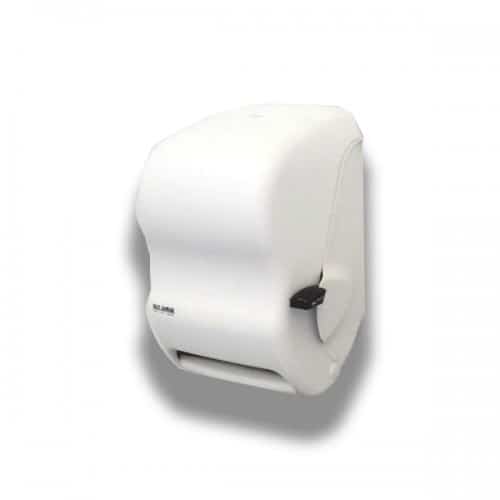 Lever-operated paper towel dispenser.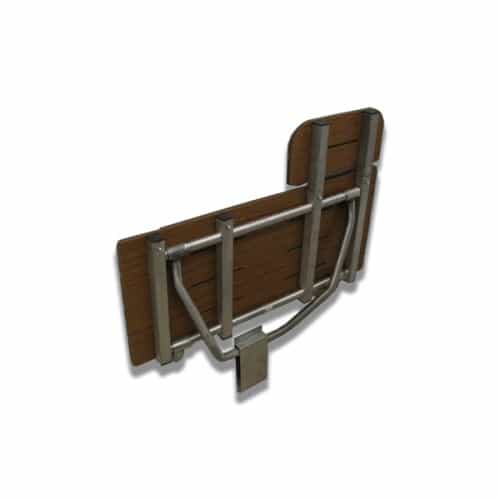 Wooden, foldable ADA compliant shower bench.
Request a Quote
Fill out our short and easy form and receive quote on any building.