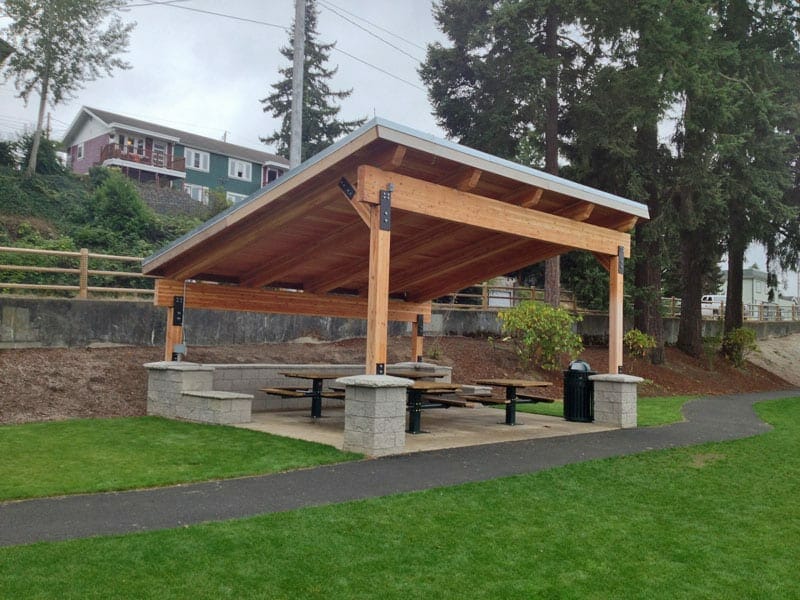 Romtec frequently works with architects, landscape architects, and engineering firms to design complete buildings and structures as a part of larger projects. Romtec offers structural expertise to provide firms with the best buildings and structures possible to meet their project goals. Another way we work with engineering and design firms is to review their existing structural plans and provide what we call "Value Engineering Services." What are value engineering services and how do the help firms get the best buildings?
Essentially, value engineering solves the common problem that is structural designs that come in over budget. This can be a frustrating challenge. Romtec value engineering works by reviewing existing plans and then redesigning them to reduce the cost of the final building or structure. Our engineers work to reduce the overall cost and also to maintain the fundamental design principles found in the original plans.
Romtec works almost entirely in the niche of designing, manufacturing, and constructing site-built buildings and structures for public use applications. Our experience in this industry provides specific expertise that can help design buildings and structures in the most economical way possible. This experience has resulted in a process that starts with the building design and continues through manufacturing and shipping and finally on to construction. Understanding each phase of this process and where potential savings can be found allows Romtec to optimize the whole process for an existing design.
Value engineering services starts with the design. Romtec first looks for design features that can be simplified or reduced. Redesigning certain features can result in savings from a supply standpoint and even from an installation standpoint. Romtec knows which features to look for and how to reduce their cost. Romtec also considers how the cost implications associated with manufacturing and constructing specific features.
For manufacturing, Romtec manufactures buildings and structures every day. There are manufacturing methods that can add cost and those that can reduce cost. Romtec makes sure that the manufacturing process makes use of the most economical methods while still providing the best building in terms of meeting the design requirements and overall quality. For construction, a similar process is applied. We look for opportunities to save on time and material costs to drive down the cost of the building. All of this work is completed in the review of the designs.
Finally, Romtec provides a complete design of the building with a sealed plan set and firm quotes and pricing. Along with this, Romtec provides a complete scope and submittal document that outlines the entire building. In this way, the design or engineering firm and the final building owner can see how the final product will look and function along with how much it will cost. After this document created, the project can move forward under or at least closer to the desired budget.