Romtec frequently uses Metcraft Industries to supply our buildings with stainless steel plumbing fixtures. There many reasons why park owners and operators prefer to use stainless steel fixtures over traditional porcelain, including durability, reliability, sanitation, and even aesthetics. We do a high number of projects every year that include stainless steel fixtures and many of these are supplied by Metcraft Industries.
Since Romtec operates nationally across multiple markets, it is beneficial to use vendors that have the same capabilities. This ensures that no matter what or where the project is, we have a reliable and affordable way to design the desired building. Metcraft Industries manufactures stainless steel products designed for correctional institutions, hospitals, schools, rest areas, sports arenas, parks, and more. The wide range of available products designed for these specific areas is beneficial to Romtec and our customers to get the best suited stainless steel fixtures for each project.
Metcraft began operation in 1968 as a fabricator of custom stainless steel used for commercial food processing. In 1981, it expanded to include heavy duty plumbing and fixtures used in prisons and other correctional facilities, all in stainless steel. Ever since, Metcraft has expanded its product offering to reach more markets with wider manufacturing capabilities. Romtec has used several of Metcraft's expanded product offering like low-flow toilets for environmentally-friendly facilities.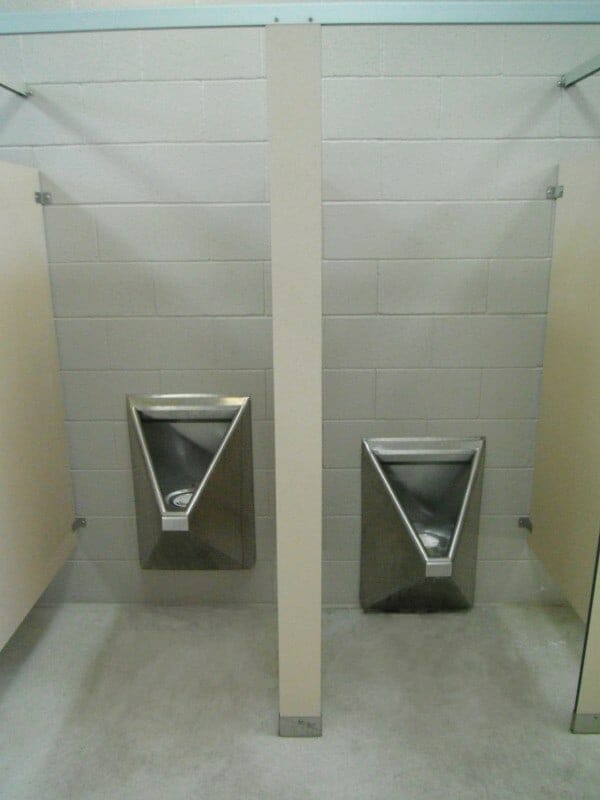 On one recent project in California, Romtec was tasked with demolishing an existing building and constructing a new facility in the same location, all while maintaining operation of the park's irrigation controls. The park had some security concerns related to heavy use from displaced persons that frequently inhabit the park. As a result, heavy duty stainless steel fixtures were preferred for the restroom design.
This facility includes separate men's and women's restrooms that each include stainless steel toilets and sinks from Metcraft. The men's restroom also includes zero-flush urinals. These fixtures provide the park with fixtures that can withstand abuse and use water resources efficiently. The park also included a number of other design considerations for this facility including custom electronic door locks and photo-sensor lighting.
This project is just one example of many where Metcraft products were the best option for this park. It is not always possible to find a single vendor with good pricing, reliable products, and environmentally-friendly options. These were all required to be successful on this project, and Metcraft Industries had the best products available for the job.