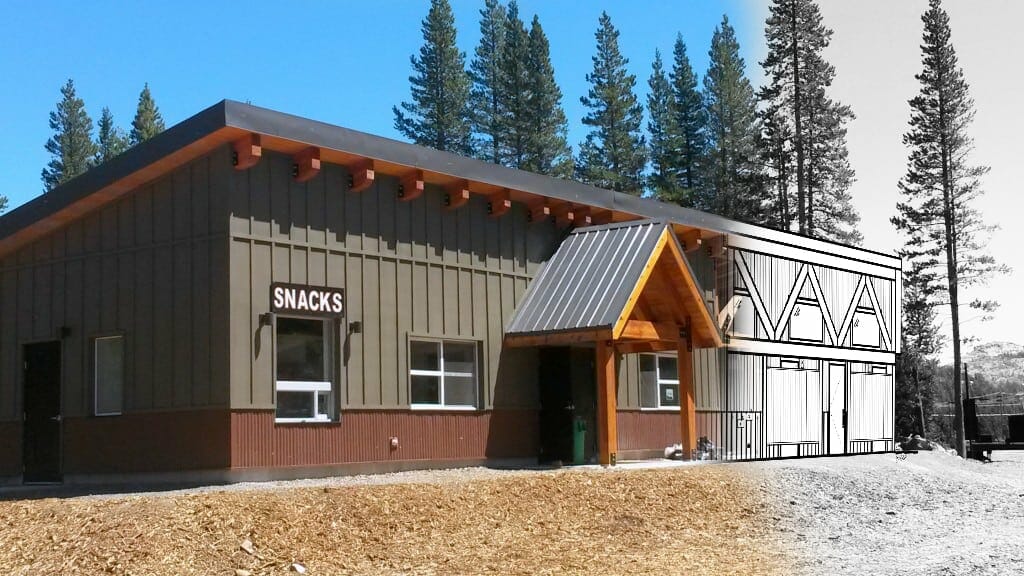 Romtec designs, manufactures, supplies, and installs buildings and structures for all different types of applications. Many of our buildings and structures are designed for public, parks and recreation sites, but we have also completed numerous building projects for private organizations as well. No matter where our buildings end up or who our customers are, Romtec offers every project design expertise on all our buildings and structures. Our architectural design capabilities can help our customers in many different ways like reducing cost, meeting code requirements, or getting custom features.
Perhaps the biggest design advantage that our customers get is free design work. Romtec works to manufacture, deliver, and install our build supply packages, so we are willing to provide design work complementary. For projects with a signed purchase order, we will typically not require any money for design work or revisions. Without a purchase order, we typically require a deposit fee on the design that is refunded when the final building is purchased. With either approach, Romtec customers save thousands and even tens of thousands of dollars to get the exact building designs they need because there is no design fee charged when the building supply is purchased.
The next major design advantage with Romtec is our ability to meet any number of code requirements or design standards across the United States. Meeting code requirements requires extensive knowledge and licensed architectural review for each state. Design standards are very real requirements, but these are typically not legally mandated. Romtec works with local building departments to understand what is legally required and what design requirements are more flexible. Romtec works this way to satisfy building departments while finding opportunities to get our customers the best and most economical building possible.
The final design advantage that we will discuss is the most obvious. Romtec gets our customers the building features that they want. The status quo process for getting a custom building involves hiring an architect, placing the project out to bid, awarding a contractor, and inspecting the final building. This process takes time and it can be expensive. The other conventional option is to buy a predesigned, prefabricated, or precast building that is inexpensive but has no ability for customization. Romtec offers the middle ground. We provide standard models that can be supplied quickly and inexpensively, but Romtec also offers extensive design capabilities to provide buildings and structures with high quality designs but without all the extra costs.
Our design capabilities have evolved for nearly 40 years from single-room, waterless toilets to now offering hundreds of standard models with still hundreds more of custom projects. Through this evolution, Romtec has developed design advantages specifically for our customers and their project goals. Contact Romtec today to see how our design capabilities can help your parks and recreation project.